Have you ever considered what you would miss if you lost your sight?
As an artist, the idea of not being able to see paintings, and the beauty around me in general, brings me deep sadness. This sadness created a desire inside of me to somehow include the unsighted with viewing my artwork.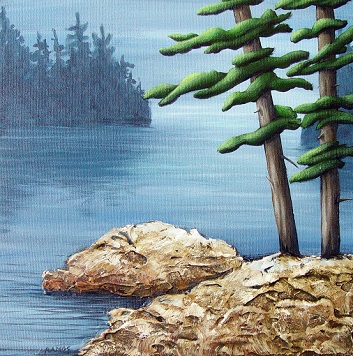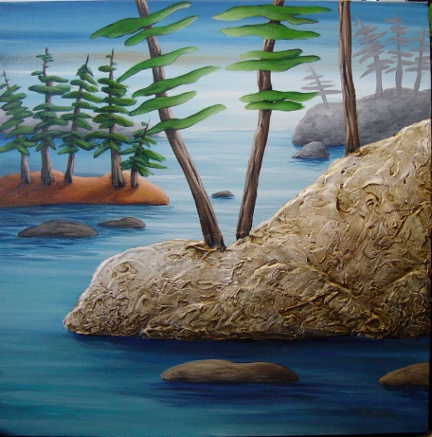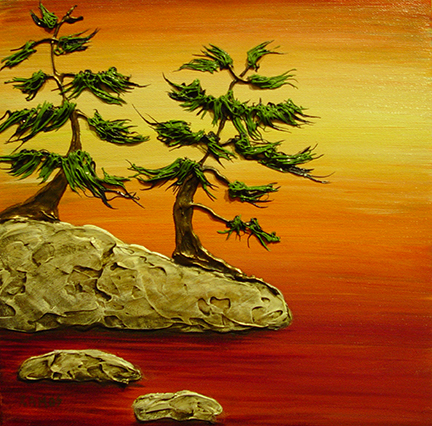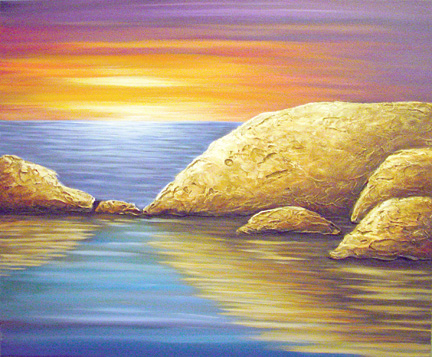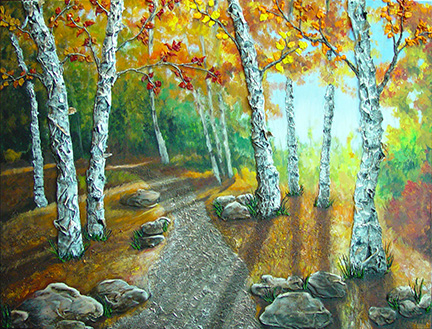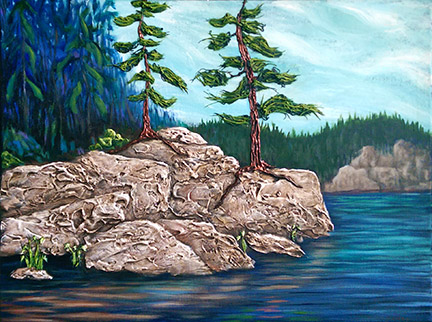 But what if the un-sighted might be able to imagine the scale of a tree or a mountain through touch?
It was this question that inspired me to create paintings with textures  that might in some way provide a shape or feeling to things. For many years I pondered the possibilities as I created art and earned a living as an artist.  I experimented with different ideas along the way. Then, in May 2014, I tried a new technique which finally provided the answer. I was so excited that I finally came up with something that I feel, in some small way will make a difference for those who can't see as we do.
But how to reach out to those who cannot see?
I make a tiny living selling my artwork but I didn't want to sell these paintings to the unsighted, I wanted to gift them somehow. So I went to my local CNIB office in Barrie, Ontario and told them my idea and they had a great plan to hang my paintings in their locations so the unsighted may touch my paintings when ever they visit. My long term plan is to create one painting for each CNIB location across Canada well over 50 locations.  I have already created works in this technique and some now proudly hang where adults and children who have lost their ability to see can experience art through their fingertips.  I know that there are many more people in this country that need this opportunity. Since there are over 50 locations across Canada, I estimate it will take me over 20 years to install a painting in each location at my current pace and yet I am unwavering in my plan to do so.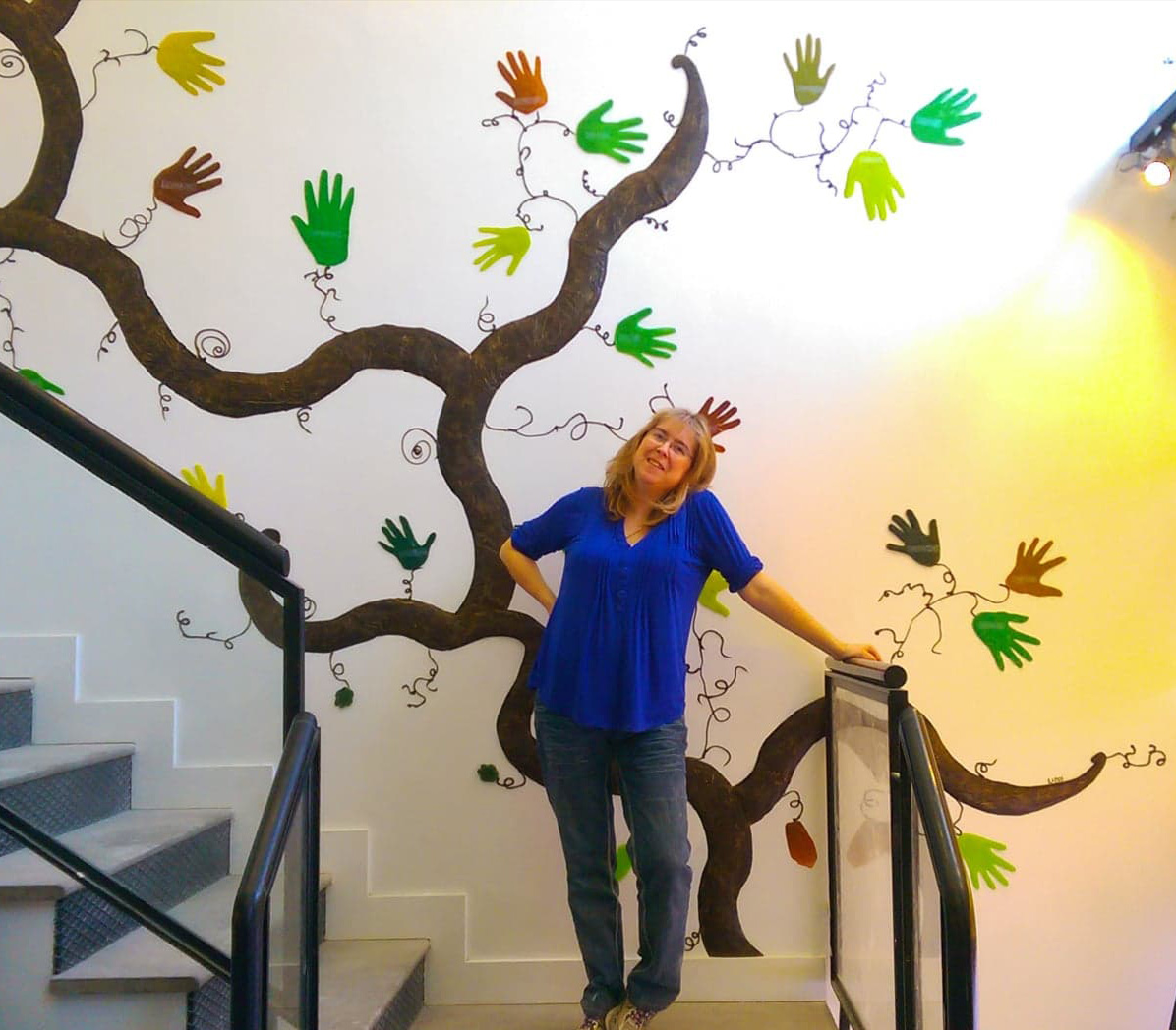 About Me
I have been painting my whole life, and have been expressing myself visually to others for years. It is how I speak to the world. Over a decade ago inspiration struck and I started to create textures in my paintings for people to touch. My hope is others will enjoy the different textures on their fingertips or to imagine the scale of a tree, a mountain or the perspective in our environment.  So I felt the blind might directly benefit from my work and I have shared many of my paintings with patrons of the CNIB.
"I keep imagining all the hands that will touch my paintings and how they will create a patina on them and make them even more beautiful."
– Kate Ramos 

Commission & design Services