Kate Ramos

"Sight Unseen" 3D Artist (textured art)
Kate Ramos is the owner of the Edge Gallery.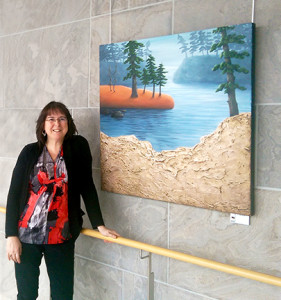 She opened the gallery on November 20 2011.  She studied commercial art at George Brown College. Her professional experience roles include Graphic Design Director, gallery assistant and recently owner of an art gallery. She has been represented by Loft Gallery, Clarksburg, Art Appreciation, Barrie and at The Edge Gallery, Barrie.  Her festival shows are Kempenfest, Hamilton, Molson Christmas winning best in show. Kate Ramos is a member of Artists in Canada Saskatoon, Art-Exchange.com, BaySide Artists, Barrie Art Club. She is part of the Toronto City Hall public collection.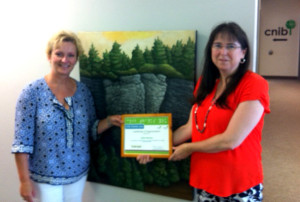 Her textured works has given her inspiration to paint for the blind so that they may see our world in scale. She has established a partnership with the CNIB by donating "Sight Unseen"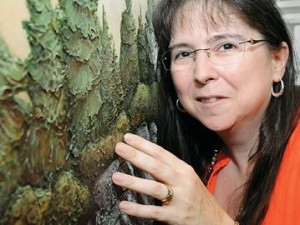 3D pieces for the blind to freely touch and interact with at their offices. She plans to create one piece for every CNIB center across Canada.
Personal website kramos.com
---
 Become a partner!
 Help me create more "Sight Unseen" 3D paintings for the CNIB!
Click here for more information.
Donated to the CNIB

Donated to the CNIB

Donated to the CNIB

---

Paintings below available at the Edge Gallery

 

 

 

 

 



 
 


*SOLD*

 


*SOLD*

 

*SOLD*

 *SOLD*

 *SOLD*

 *SOLD*

 *SOLD*

 *SOLD*

---

*SOLD*

*SOLD*
 *SOLD*
 

 *SOLD*

 

*SOLD*

*SOLD*

*SOLD*

*SOLD*

*SOLD*

 

*SOLD*

 

*SOLD*

*SOLD*

*SOLD*at the Loft Gallery – Clarksburg